BREAKING: Kanye West 'Freaking Out' Over Sex Tape With Kim Kardashian Lookalike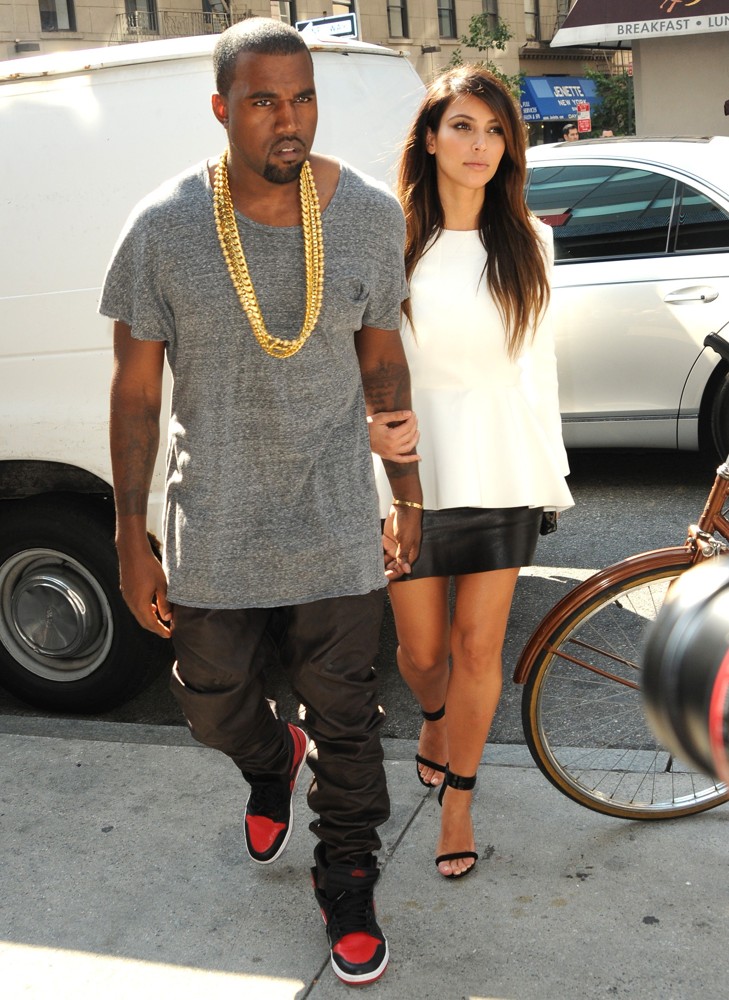 Kanye West's homemade sex
tape reportedly is being
shopped around. The "Watch
the Throne" rapper allegedly
recorded his sex romp with a
Kim Kardashian lookalike
shortly before he started dating
the reality show star.
RadarOnline.com claimed to
have seen the 20-minute-long
tape and can confirm that it is
indeed Kanye in the video. He
was aware of being taped
because he was the one who
set up the camera in the
beginning and he looked
directly at it in the end.
As for the woman in the tape, she said in the video that she
is a married 18-year-old. "My husband and I don't have sex
anymore...that's why I'm here!" she said. She has "bodacious
curves, dusky skin and long black hair" which reminds us of
Kim. In the hotel room, Kanye and the girl had sex in various
positions, did not interact and never kissed. He was wearing
a condom.
Kanye is said terrified of the tape leaking out. "The sex tape
is being shopped right now and there's a lot of interest, but
Kanye is freaking out!" an insider revealed. "He doesn't want
this tape out and will do anything to make sure it stays
private. If this were to hit the market it would be worth a
fortune ... there would definitely be a lot of people wanting
to see this! In my expert opinion Kanye's performance far
outweighs Kim's!" The source added, "Kanye was practically
in tears when he heard the tape was being shopped."
Kim made the infamous sex tape with ex-boyfriend Ray J in
2007.