Rihanna Ignores Chris Brown at L.A. Club, Gets Marijuana Bouquet on Valentine's Day
Rhanna and Chris Brown's newly rekindled romance might be already over. Just
days after
getting cozy at the Grammy Awards, they were reportedly ignoring each other when attending Popular Demand's 1-Year Anniversary party at the Playhouse Nightclub in Los Angeles on February 13.
RiRi and Breezy arrived separately, with the former accompanied by her group of bodyguards. The "Don't Judge Me" singer, meanwhile, brought an entourage of around 20 people.
According to Daily Mail, RiRi made it known that she didn't want to be seated near Chris. "Rihanna refused to sit with or even near Chris - and when Chris noticed she was there, he made a huge show of rubbing
his presence
in her face," a source tells the site.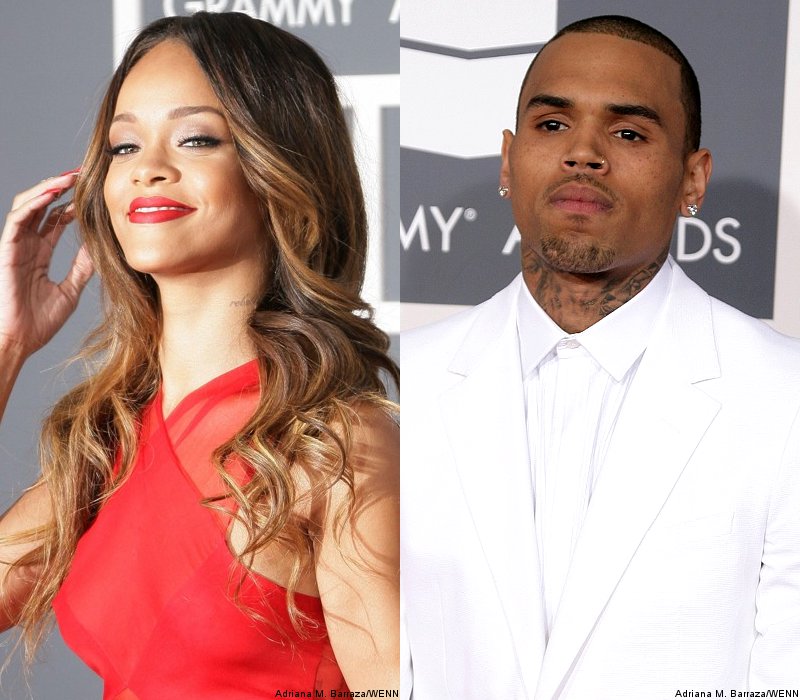 "He promptly ordered three more bottles of ace of spades which came out with in a procession of sparklers and scantily clad cocktail waitresses, causing a spectacle, which he clearly wanted Rihanna to see," the source adds.
It's also said that RiRi and Breezy never communicated with each other during the party. They later left separately, with Chris calling it a night at 2:15 A.M. and the Barbadian beauty leaving at around 3 A.M.
The next day, which happened to be Valentine's Day, the twosome didn't spend time together either. RiRi was spotted coming to Blok Nightclub on Thursday, but Chris was nowhere to be seen.
Still, Rihanna claimed she got a gift that made her happy. The 24-year-old singer posted a picture of a
marijuana plant
on Instagram and wrote in the caption, "Roses are green! Somebody knows how to make me happy."