Kim Kardashian Makes Cameo With Kanye West in DJ Khaled's Video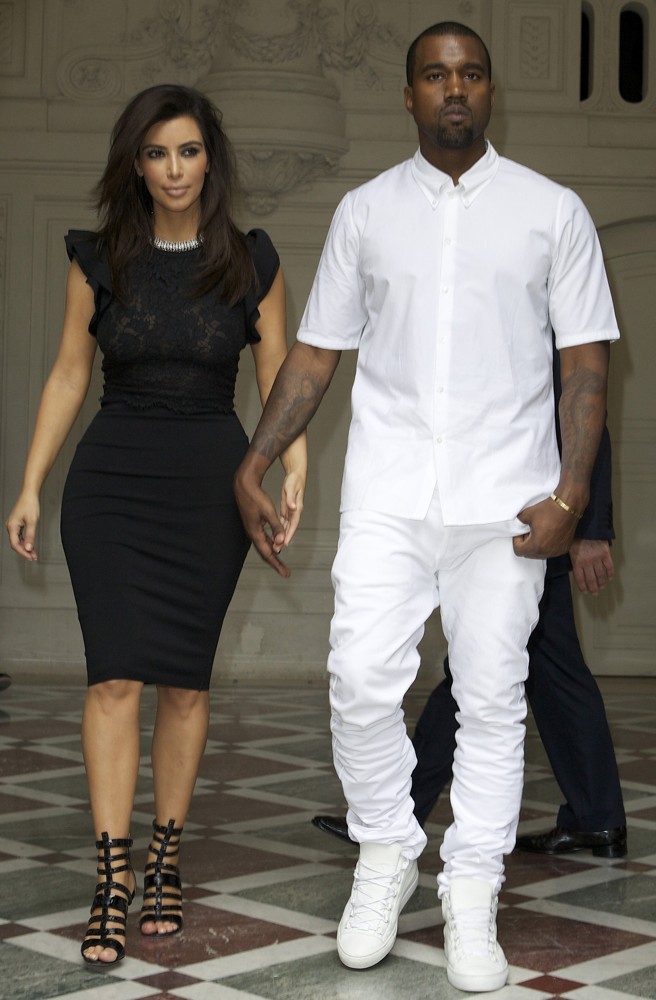 :::::Kim Kardashian made a brief
cameo in DJ Khaled's music video
for "I Wish You Would" which
features her boyfriend Kanye
West. Wearing a hoodie, the
reality star walked with Kanye as
he raps, "And I'll admit, I fell in
love with Kim / 'Round the same
time she had fell in love with
him."
Kanye was referring to
Kardashian's ex-husband Kris
Humphries in the lyrics. Her
cameo managed to go under the
radar as the clip was shot in
Miami last month with Hype
Williams on the director's chair.
The video was supported also by Rick Ross.
"I just wanna thank Ross and Kanye and We the Best,
YMCMB, MMG and G.O.O.D. Music for supporting this amazing
video, because it's gonna be historical," Khaled told MTV
News of the clip last month. "It's one of them videos where
the world's gonna love [it] and the streets are gonna
embrace it."
"I Wish You Would" is taken from Khaled's "Kiss the Ring"
album which is due on August 21.