Sofia Vergara Proud of Her Body: I Look Better Naked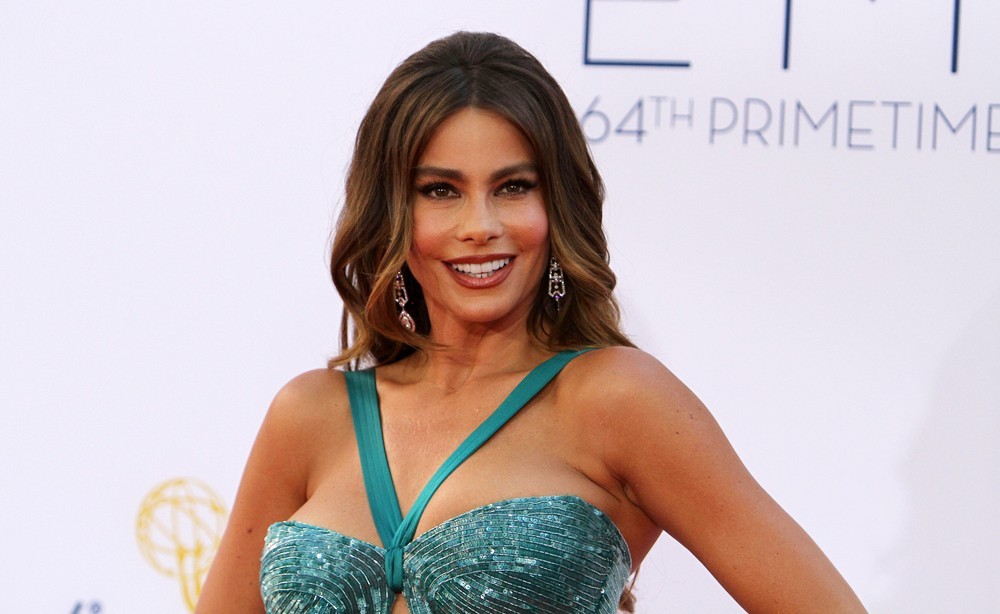 Sofia Vergara embraces her
curves. The "Modern Family"
actress was once advised by
her former stylist to go
under the knife to reduce her
breasts, but she refused it. "I
always joked with her (the
publicist), you know, they
look better in the dresses
but I look better naked!" she
told the Daily News.
She said the same thing when visiting Katie Couric. "She (my
publicist) used to tell me, 'Maybe you should get to a more
normal, standard size'," she recalled. "(My mom said), 'God
is going to punish you, you can't chop your boobs out. It's
crazy. All the women are risking their life to get boobs.' So I
didn't do it."
"I'm very proud of my body and the way I look. I would be
ungrateful to be saying, 'Oh, I'm so mad because people just
look at me and see my pretty face. I thank God for what he
has given me and I take advantage of it ...'," the fiance of
Nick Loeb said on the TV talk show.
Of her wardrobe malfunction at 2012 Primetime Emmy
Awards, she said, "I wanted to fix it or do something because
I had a feeling we were going to win. I didn't want to miss
the opportunity to go up there. I mean 'How many times in
my life am I going to have?' I've already had three times but
who knows how many more times I'm going to be able to
experience going up there with my whole cast."