8 Amazing Facts You Need To Know About D'banj - #7 is the reason why he is very rich
Born on 9th June 1980 in Zaria northern Nigeria,
D'Banj
is a celebrated musician who has taken the
music
scene particularly in Africa by storm. He is a Nigerian songwriter, businessman and harmonica who has also won several musical awards. Just like most celebrities, D'Banj has managed to keep his private life out of the limelight, and very little is known about him. But here we bring you 10 things you might not have known about the entertainer.
He went against his father's wish to venture into music.
Everybody seems to have a history with regards to the career they chose and D'Banj is no exception. Just like most musicians, D'Banj struggled to start his music career as it was against his father's wish. Immediately after completing secondary education, his father's wish was for him to join the military. However, having set his eyes on music, D'Banj payed deaf ears to his dad, he persisted and eventually managed to pursue his childhood dream.
He coined his stage name from his real names.
Born Dapo Daniel Oyebanjo, D'Banj used a combination of his names to come up with his stage name, D'Banj. It is a combination of his first name Dapo and Oyebanjo which is his surname. The name D'Banj has gained international recognition, something that has seen his songs hit the music industry with a bang.
He has collaborated with top-selling artists.
'Kokomaster' as some of his die-hard fans call him has managed to collaborate with some of the best known artists in the world, including Snoop Dogg, Jay-Z and Kanye West. This has since seen his music career light up even more as his music has gained international recognition and acceptance.
He has five albums to his name.
To date, D'Banj boasts of over five albums and has bagged up to 13 international awards including KORA All Africa Music Awards, MTV Africa Music Awards and the BET among others.
He is an ambassador for peace.
Thanks to his sex appeal, several music awards and a continuous relevance in the music industry, D'Banj became the first Nigerian to be named the United Nations Youth Ambassador For Peace. He is without a doubt one of the most celebrated pop star to ever come out of Nigeria.
He revealed that Genevieve Nnaji is his dream wife.
In a recent interview, the 'Kokomaster' revealed his ravishing love for celebrated
Nigerian Nollywood
superstar, Genevieve. He actually said that Genevieve is his dream wife! He went ahead to say that one who can acquire her as a wife would have won for himself a treasure. He even quoted a phrase from the Bible to that effect.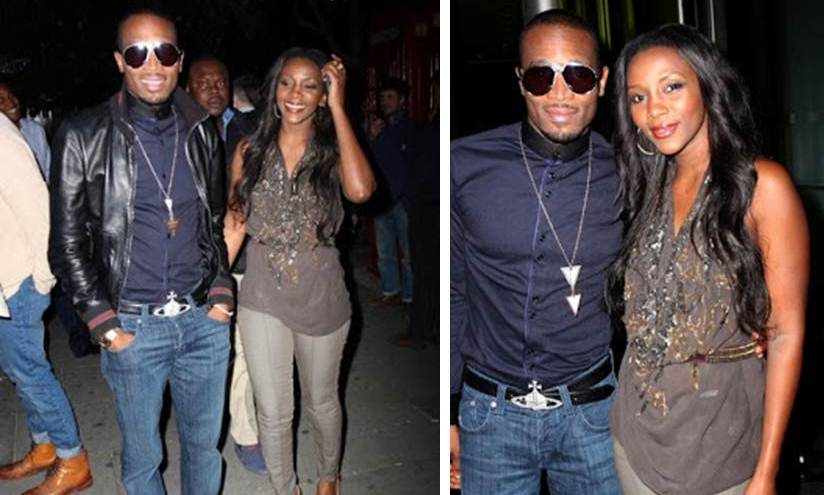 He is an actor.
This is one of the facts that not so many people know about him. In addition to singing, D'Banj is also a gifted actor and has featured in several short films, including Kanye West's film "Cruel Summers''. This is besides many other
Nollywood
productions that he has featured in.
He is the fourth richest African artist.
Thanks to his music that sells internationally and many other production deals, D'Banj is one of the richest musicians on the African continent. According to a list released in September 2013 by Forbes Africa and Channel O, he is ranked the fourth richest artist in Africa.
He is paid the highest amounts for any local performance.
The musician gets somewhere between $31,000 and a further $44,200 as performance fee for any local shows he appears in. The figures are even higher when he performs internationally. So, you can just figure how much D'Banj bags every Saturday he has a performance. It clearly shows why he makes it to the list of
richest African
artists.
He has signed multi-million endorsement deals.
In addition to live performance fees as seen above, D'Banj also gets a fat pay check from his endorsement deals with some of the leading Nigerian companies. For instance, he signed a deal with Globacom Telecommunications valued at $442,000. This is besides another multi-million endorsement deal with energy drink giant Power Fast, soft drink company Virgin colours and another with a leading Jewellery company. This clearly shows why D'Banj laughs all the way to the bank! There is no denying that D'Banj has made a name in the musical scene. While this celebrated musician is known for his music, not much is known about his private life. Thanks to this list.