Lady GaGa Enjoys Having Sex on Beach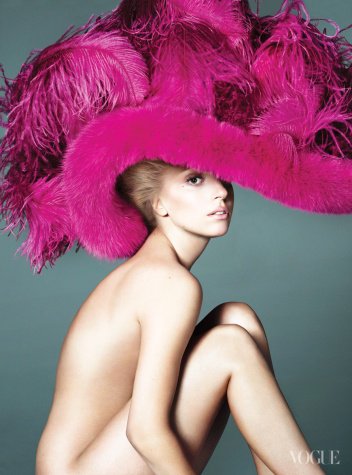 :Life is never dull for Lady GaGa
even in her spare time
between her tight schedules of
recording in studio and
performing in front of live
audience. In a full cover story
for Vogue's September issue,
she reveals some of the wild
moments she enjoys when
she's not working.
Calling herself as "complete
free spirit," the Mother Monster
gushes, "I still find time to
have sex at night on the beach
when no one's around." The
girlfriend of Taylor Kinney
adds, "Or roll into a bar and get
f***ed up and dance with my top off. It's just that no one
ever sees that."
Despite her celebrity status that leads her to being followed
by paparazzi and fans, she's not afraid of being caught on
camera. "I don't worry about people seeing any of those
things," she says. "I like to have private moments, but in
public! ... a little irresponsible and act like I am nineteen."
Of getting married, the 26-year-old singer admits she's not
ready to settle down just yet. "[I want to] make records and
party and screw around and wear fake Chanel," she explains.
"[I'm not looking to] settle down and live in a house yet or
anything. I just want to keep riding this rainbow."
In the cover of the magazine, GaGa sports big blonde hair
and a mermaid gown. It turns out that she takes inspiration
from another fashion trendsetter RuPaul. "Who else sees me
channeling @RuPaul on the COVER of VOGUE. If only I was
as fierce as you," she tweets. "I did try to come for you with
that weave."::::