'The Avengers' Sequel Likely to Open in Theaters on May 1, 2015
::::When will "The Avengers 2"
possibly open in theaters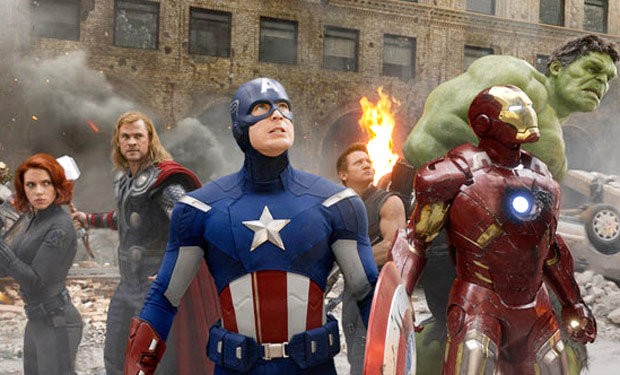 nationwide? Following
confirmation that Joss
Whedon will return to helm
the sequel to "The
Avengers", it has now been
speculated that the follow-
up movie is set to arrive in
the U.S. on May 1, 2015.
The report is first shared via MTV News, which claims to
have obtained the info from a source close to the production
of the Marvel film. "Marvel has a very set agenda of what
they want to do, they are already kind of ahead of the game
[on the sequel] because they've got the guy that did it before
doing it again and something tells me Joss already has the
template [for the film]," so says the insider.
Furthermore, the same insider reveals, "In terms of the time
frame, I think that it is well in the works... It looks like the
release date might be May 1, 2015, but that can change
depending on people's schedules." The source adds, "The
beauty of 'The Avengers' is that you've got so many people
in this that even during the shoot if someone has to do
another film they can just focus on [other characters]."
Marvel Studios and Walt Disney Pictures decline to clarify
the report and claim that they have no other details on the
film at this time aside from the statement that Whedon signs
up for the sequel. Still, MTV learns that the rumored release
date is possibly correct since some of the 'Avengers' leading
stars won't be available to film the sequel before they finish
filming their own standalone movies.
Before moving on to "The Avengers 2", Disney and Marvel
will have to work on a number of highly-anticipated sequels,
including Robert Downey Jr.'s "Iron Man 3", Chris
Hemsworth's "Thor: The Dark World" and Chris Evans'
"Captain America: The Winter Soldier".