Oprah Winfrey and Lady GaGa Among World's 100 Most Powerful Women 2012
:::::Who is the most powerful
woman in the world?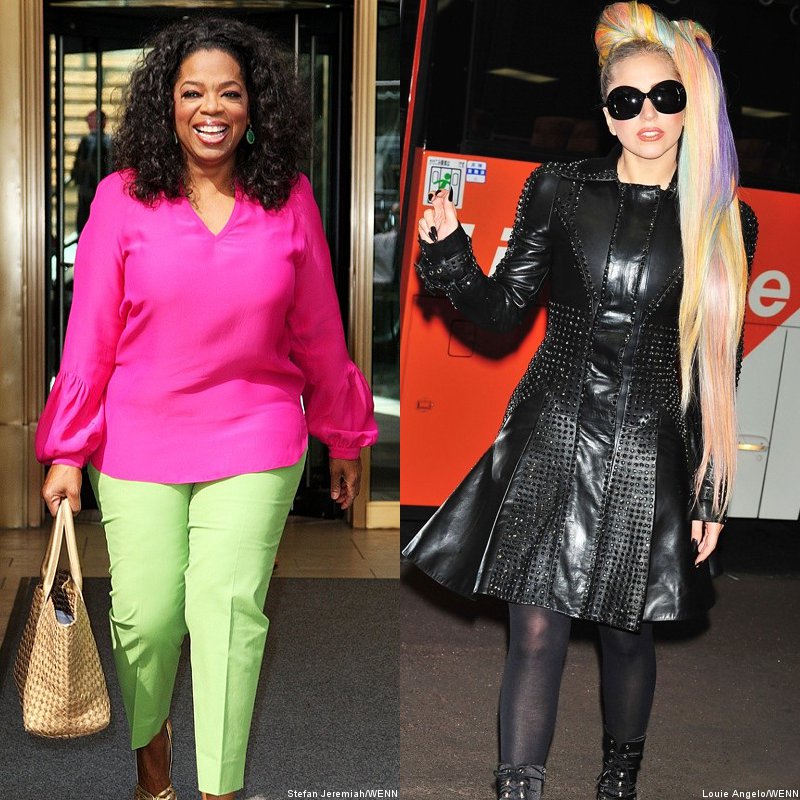 According to Forbes, Oprah
Winfrey is the highest-
ranking female celebrity
sitting at No. 11, while Lady
GaGa settles several steps
lower at No. 14. This makes
the OWN owner and the
outlandish singer the most
powerful women in the
celebrity category.
Beyonce Knowles sits at No.
32, Jennifer Lopez at No. 38,
Shakira at No. 40, Ellen DeGeneres at No. 48, Angelina Jolie
at No. 66, and Gisele Bundchen at No. 83. Sofia Vergara
makes her debut on the list this year by claiming No. 75,
while "Harry Potter" writer J.K. Rowling occupies No. 78.
Topping the list is German Chancellor Angela Merkel. It
marks the second consecutive year she rules the list. United
States Secretary of State Hillary Clinton becomes this year's
runner-up, First Lady Michele Obama is ranked the seventh,
while Queen Elizabeth II rockets from her last year's position
at No. 49 to No. 26.