Justin Bieber Gets Involved in New Car Crash Drama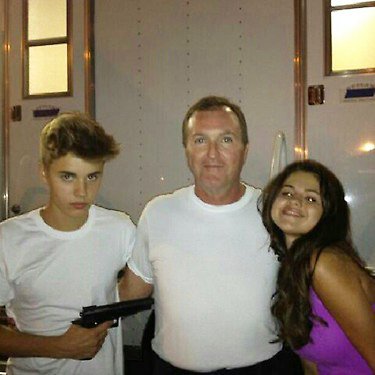 Justin Bieber was linked to
another car crash on Friday,
August 31, but he was
neither the victim nor the
wrongdoer. The singer, who
headed down Ventura Blvd.
in his Fisker Karma, was
talking to a police when two
cars occupied by paparazzi
rushed to the scene and hit
each other.
TMZ reported that Bieber
was pulled over by the cop
after the officer noticed a
Nissan driving "aggressively close behind" the artist. The cop
questioned him about his tinted windows, and found out the
Nissan was, in fact, driven by his security. No one was
injured and no arrest was made.
In another news, Bieber caused controversy when a picture
of him holding a fake gun hit the web via
@HechosSMGomez. Posing with his singer girlfriend Selena
Gomez, he pointed the prop gun to an older man they
sandwiched.