PHOTO:Miley Cyrus Chops Off Her Hair, Shows Off Boyish Look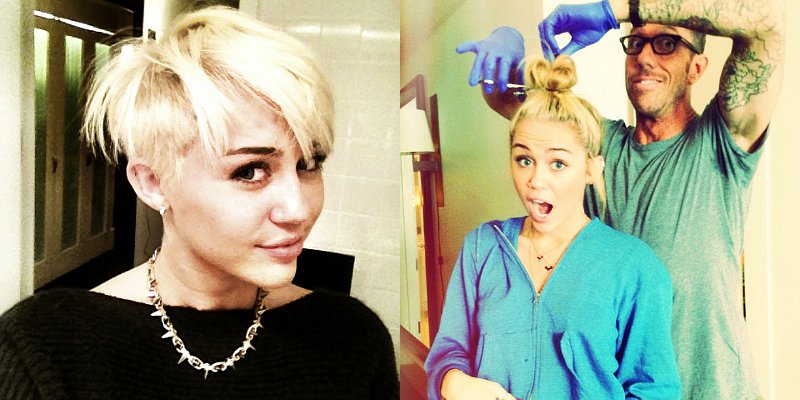 ::::::Miley Cyrus ditched her
shoulder-length hair for a
much-shorter do, thanks to
celebrity hairstylist Chris
McMillan. The former Disney
star showed off her new
pixie haircut on Twitter.
"Never felt more me in my
whole life," she tweeted.
"Someone just told me im prettier than Miley Cyrus."
Before getting the haircut, Miley posted a picture of Chris
holding a scissor and aiming it at her bun. "It's happening,"
she wrote, before responding to critics, "If you don't have
something nice to say don't say anything at all. my hair is
attached to my head no one else's and it's going bye bye :)."
Wearing denim shorts, boots and a black loose top, Miley
looked boyish with her dramatic short do. "I feel pretty
ohhhh so pretty and gayyyy," the fiancee of Liam
Hemsworth posted along with a picture of her with a female
friend. "Bliss :)."