Hugh Jackman Bares His Muscles in First Official Image of 'The Wolverine'
:After being featured in a number
of "The Wolverine" set photos,
Hugh Jackman finally appears in
a first ever official still of the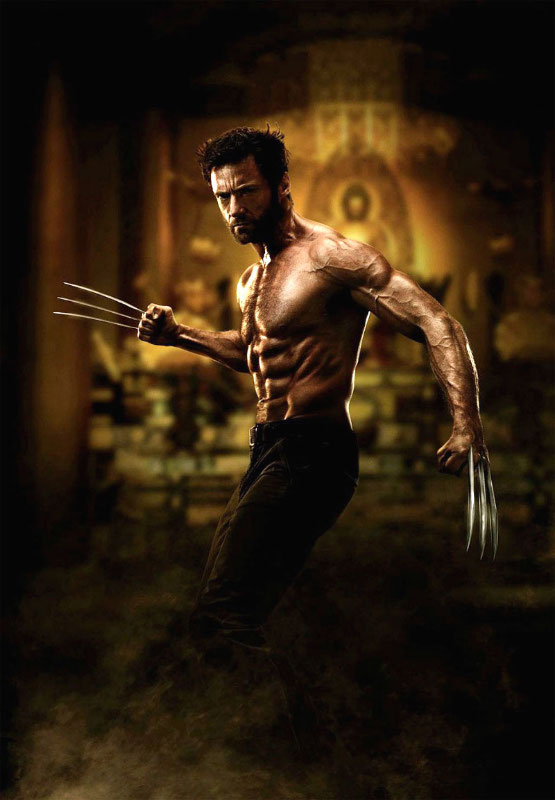 upcoming mutant hero movie.
The newly-released image puts
Jackman in the spotlight as he
bares his killer guns and ripped
abs.
Jackman is shirtless in the dark
photo, sporting Wolverine's
sharp-pointed claws while his
muscles are bulging all over the
place. Looking angry, he is seen
standing in front of what seems
to be a Buddhist temple.
Set to arrive in the U.S. cinemas on July 26, 2013, "The
Wolverine" will see Jackman's Logan embarking on an
adventure in Japan. There, samurai steel will clash with
adamantium claws as Logan confronts a mysterious figure
from his past in an epic battle that will leave him forever
changed. The story is based on the early 1980s Chris
Claremont/Frank Miller miniseries.
The Marvel movie has been filming in both Australia and
Japan with James Mangold serving as the director. The film
itself is designed as a standalone pic which is not related to
2009's "X-Men Origins: Wolverine".
"We've deliberately not called it Wolverine 2 because we
want it to be placed and feel like a standalone picture,"
Jackman recently said. "With an all-new cast and setting in
Japan, it's going to give us a whole new visual aesthetic."