Kevin Hart Defends Kristen Stewart at MTV VMAs: People Make Mistake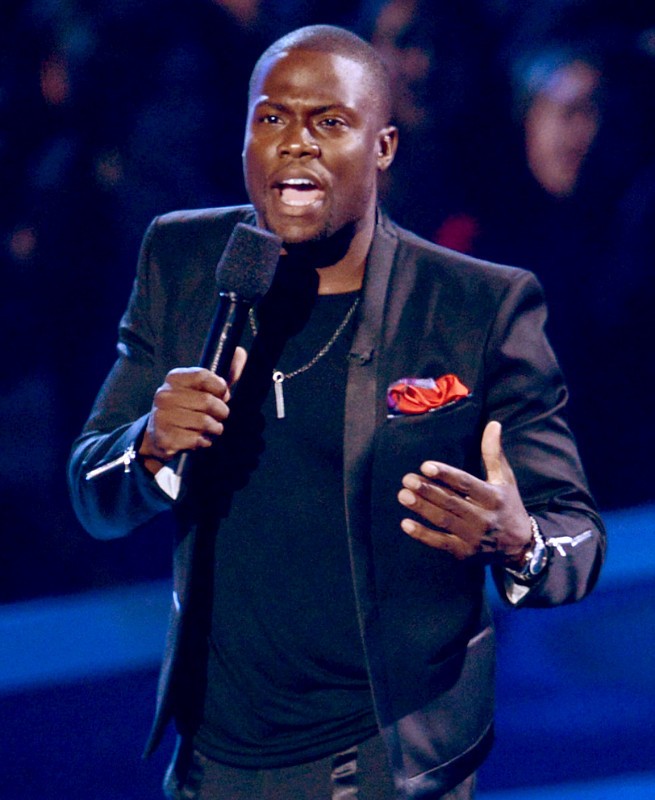 While both Kristen Stewart
and Robert Pattinson
avoided talking about her
cheating scandal that led to
their breakup, fellow
celebrity Kevin Hart was
quite happy to fill in with
his own opinion. He talked
about "the elephant in the
room" when hosting MTV
Video Music Awards on
Thurdsay, September 6.
In front of star-studded
crowd flocking to the
Staples Center, the
comedian said, "Nobody
wants me to talk about it,
but I'll do what I want ... I'm the host, it's live, you can't stop
me from saying what I want to say. I want to talk about
Kristen Stewart. I said it! I'm [gonna] say somethin'! Don't
anybody say nothin'!"
"Everybody's mad at Kristen Stewart for making a mistake,"
the host added. "She allegedly messed around with the
director of 'Snow White and the Huntsman'. If she did, so
what? It's over. Move on. Look on the bride side, they're now
a part of the seven dwarfs. You've got sleepy, grumpy,
adultery, cheating."
"The point that I'm making is this, if you made a mistake . . .
so what!" Hart continued, before listing some of the most
controversial VMAs moments based on his observation.
"Britney Spears and Madonna when they kissed . . . Russell
Brand hosted - twice!" he said, including the obvious choice,
Kanye West interrupting Taylor Swift's speech.
Pattinson was there at the Staples Center that night to
promote his new movie "The Twilight Saga's Breaking Dawn
Part II". His co-star Kristen was absent from the show to fly
to Canada for 2012 Toronto International Film Festival as
part of "On the Road" crew.