Report: Daniel Craig Already Signs Deal to Star in Two More James Bond Movies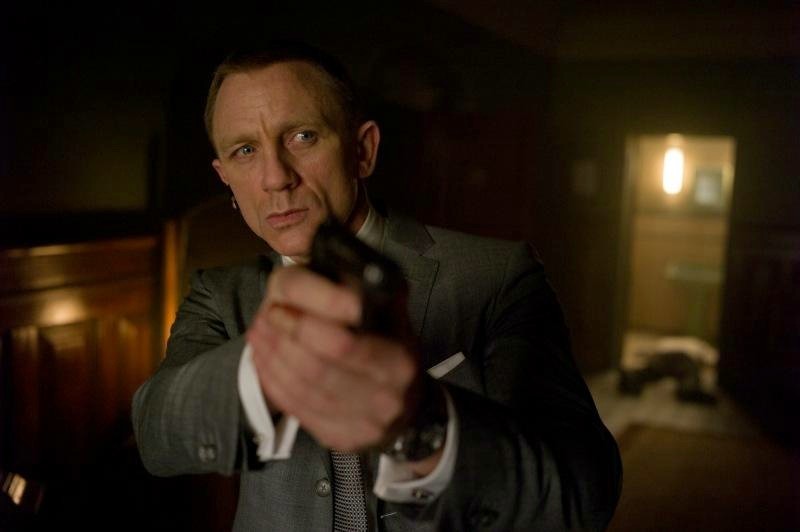 The latest James Bond film
"Skyfall" hasn't opened in
theaters anywhere, but its
lead actor Daniel Craig has
reportedly already signed a
deal to star in two more
installments of the famous
spy franchise. 007 fansite
MI6 has shared the words
that Craig has sealed the
contracts to star in the 24th
and 25th Bond movies.
EON Productions has yet to confirm the news, but it was said
that Sony Pictures executives have been "alluding to a return
to the two-year cycle to produce the 007 adventures, which
would peg Bond 24 as a late 2014 release."
Should the report be true, this would confirm previous
speculation that Craig could be the longest serving James
Bond actor in the franchise. Back in December 2011,
producer Michael G Wilson hinted that the blue-eyed actor
was poised to continue starring as the leading man in the
007 series because he's "a terrific Bond, a superb actor and a
terrific man."
Calling Craig a fan-favorite Bond, Wilson continued, "It's
certainly something we'll be discussing with him once we
finish shooting Skyfall. Filming has gone very well so far and
I'd love Daniel to surpass Roger [Moore]'s record and do
eight pictures. Daniel's been an absolute pleasure to be
around because he takes the role so seriously."
Craig has played the British secret agent two times in both
"Casino Royale" and "Quantum of Solace". He will reprise the
prestigious role in "Skyfall", which is set to arrive in the U.S.
on November 9.