ws > Celebrity Gossip Chris Brown 'Stressed Out' by Rihanna and Karrueche Tran Situation
The drama surrounding
love triangle between
Chris Brown, Rihanna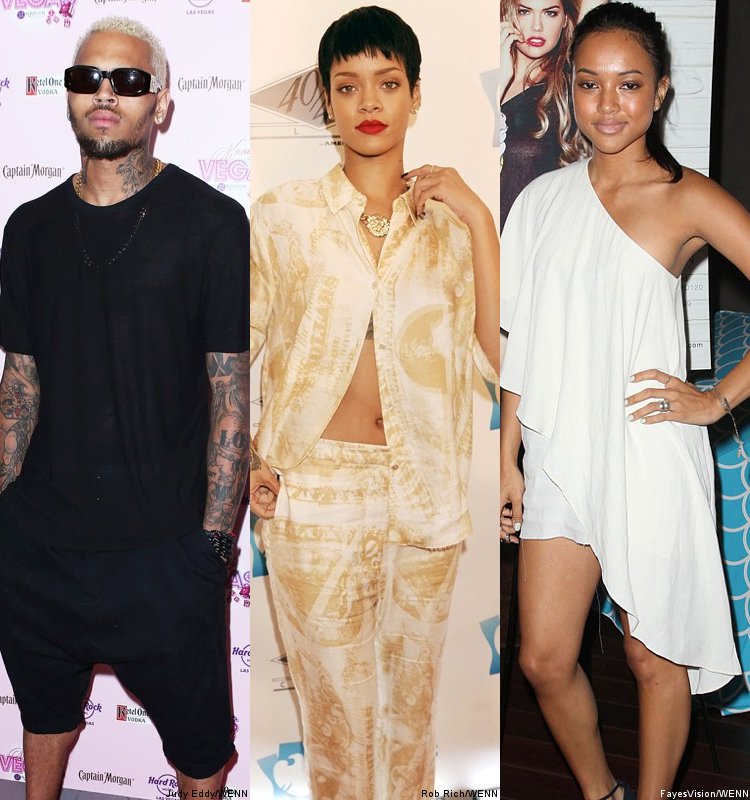 and Karrueche Tran
continues. In a new
video posted early
Friday morning,
October 5 on Twitter,
the "Don't Judge Me"
singer gets candid
when talking about his
"real" feelings about
the two women in his
life.
"I'm stressed out. When
you share history with
somebody, then you
tend to fall in love with somebody else, it's kinda difficult,"
he says to a friend while sitting on a moving car. "Is there
such thing as loving two people? I don't know if that's
possible, but for me, I feel like that."
While he pours his heart out, footage showing him spending
time with Karrueche and then partying with Riri are flashed
on screen. "Wtf is going on?" Karrueche tweeted a few hours
later. "All I'm saying is.. You don't mess with people's
genuine feelings. You just don't! Life moves on.. So let's all."
Riri hasn't personally addressed the matter but she did write
cryptic tweets that seemed to blast anyone who dared to
criticize her. "Tough times don't last.... But tough people
do!!!" the singer posted. "Ain't nobody bidness..... But mine
and my baby!"
Breezy announced his split from Karrueche after he was
spotted clubbing and attending concert with Riri. "I have
decided to be single to focus on my career," he said. "I love
Karrueche very much, but I don't want to see her hurt over
my friendship with Rihanna. I'd rather be single, allowing us
to both be happy in our lives."