Kim Kardashian Clashing With Her Jealous Siblings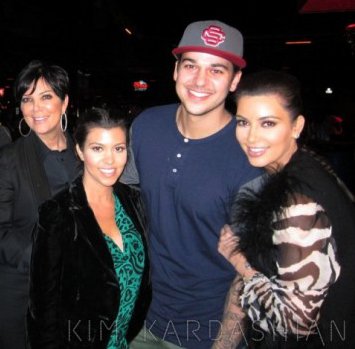 ::::
@bhadoosky , @inothernewc
:::
Kim Kardashian had a
friction with her siblings on
"Keeping Up with the
Kardashians" episode that
aired Sunday, August 26.
Kourtney Kardashian, Khloe
Kardashian and Rob
Kardashian were not happy
that the girlfriend of Kanye
West got a lot of more
attention than they did.
Kourtney and Khloe objected
to Kim's plan to start new
projects without them, while
Rob was not happy when Kim and Kris Jenner said they were
not sure if opening a men's DASH store was a good idea.
Khloe then suggested a "family intervention" after finding
out that Kim got a one-on-one interview with Oprah Winfrey.
Before they could solve the problem in a therapy meeting,
an angry Rob raised the tension by calling out Kim for being
"the most selfish person" and accusing her of "wanting all
the attention." The estranged wife of Kris Humphries replied
by lashing out her brother, "You sound like a f***ing idiot."
Analyzing the situation in the family, the therapist made a
conclusion that the three siblings felt overlooked by Kris due
to Kim's dominant presence. "I think all three of us could say
that," Khloe agreed. The Kardashian matriarch, however,
defended herself, "I'm totally paying attention to everything
that's going on."
When it was Rob's turn to talk about what bothered him the
most, he said he felt like the black sheep of the family. He
broke down into tears and stormed out of the room. "Things
don't get better when you walk out," the therapist said.
Fans have to wait next week to find out how the family
solves the problem. "Sometimes a big sis gets frustrated,"
Kim herself recently tweeted in response to what happened.: