Lady GaGa Opens Up About Her Struggle With Eating Disorders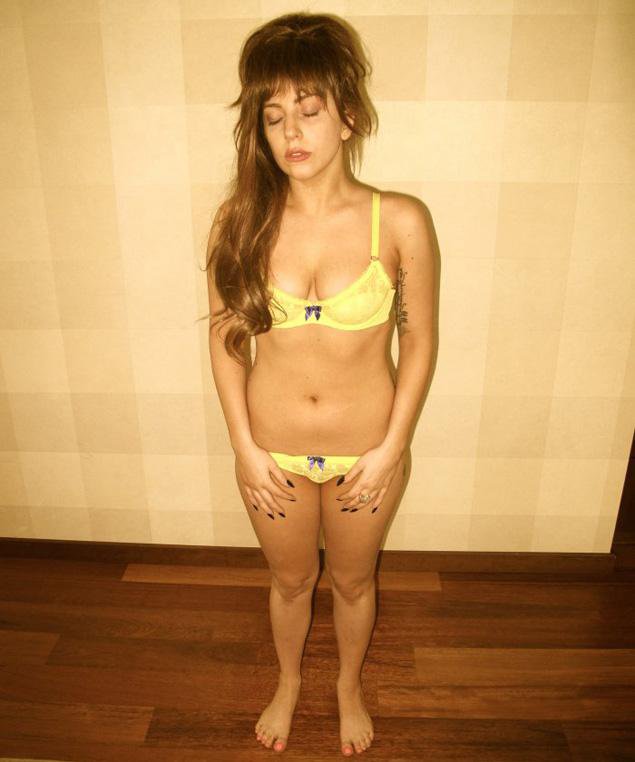 Hot on heels of criticisms
of her weight gain, Lady
GaGa revealed to her fans
that she's been struggling
with bulimia since she was
teen. She posted a picture
of herself proudly showing
off her body in a yellow
lingerie while looking
somber with her eyes
closed.
"Bulimia and anorexia
since I was 15," the mother
monster wrote a series of
messages on her social
network along with the
pictures of her scantily-clad
self. "But today I join the BODY REVOLUTION. To Inspire
Bravery and BREED some M$therf*cking COMPASSION."
The New Yorker thanked her fans and her boyfriend Taylor
Kinney for helping her battle the body-image issue. "My
boyfriend prefers me curvier, when I eat and am healthy and
not so worried about my looks, I'm happy. Happier than I've
ever been," she said.
She encouraged her Little Monsters to do the same by
helping one another and embracing their bodies without
fears of being judged. "Now that the body revolution has
begun, be brave and post a photo of you that celebrates your
triumph over insecurities," she wrote.
"Be brave and celebrate with us your 'perceived flaws,' as
society tells us," GaGa additionally said. "May we make our
flaws famous, and thus redefine the heinous." She later
uploaded a series of photos from her fans that represented
"brave post" and "brave revolutionary."
GaGa hinted about the anorexia issue when she revealed the
restricted diet and the workout routine she had to endure to
keep her slim body earlier this year. "Just killed back to back
spin classes. Eating a salad and dreaming of a
cheeseburger," she tweeted. "Pop stars don't eat."
Many fans were concerned about her back then. Her friend
Elton John once said, "I talk to her mum and dad about it.
They worry." He continued, "She is frail, and she doesn't eat
when she should do, and she's a girl, and it's tougher for a
girl."
Of her recent weight gain, GaGa said, "I really don't feel bad
about it, not even for a second." She explained further, "I
have to be on such a strict diet constantly. It's hard because
it's a quite vigorous show, so I tend to bulk up, get muscular,
and I really don't like that. So I'm trying to find a new
balance."
Other celebrities having similar issue included Katie Couric,
Demi Lovato and Salma Hayek.