Report:'Iron Man 3' Finds Its Radioactive Man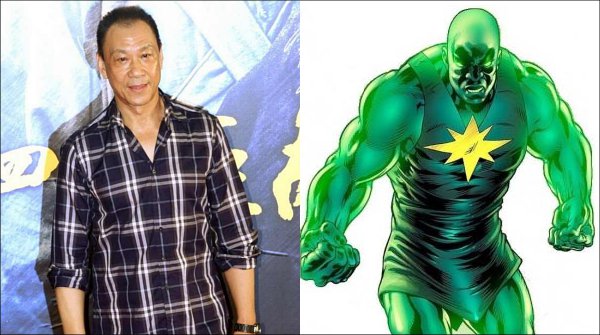 "Iron Man" has reportedly
made a last minute addition
to its cast ensemble by
nabbing a Chinese actor to
star as Radioactive Man.
Chinese movie site Mtime
has shared the news that
actor Wang Xueqi has
officially been cast as the
villainous character who is
also known as Chen Lu.
Xueqi was rumored to be cast as a replacement for Andy
Lau, who was originally eyed to join the superhero
blockbuster film. The 66-year-old thesp was previously
spotted talking to "Iron Man 3" chief producer Dan Mintz
before his casting news emerged.
In the Marvel universe, Lu is described as a nuclear physicist
and Communist agent in China. Lu, who first appeared in
Journey Into Mystery #93 in June 1963, was originally
ordered to find a way to defeat Thor.
Lu, who was often employed by The Mandarin (Ben
Kingsley's character), then exposed himself to small doses
of radiation so that he can endure a massive barrage. He
later transformed into Radioactive Man who planned to
eventually take over the world.