Madonna Dedicated Song and Striptease to Shot Pakistani Girl
Madonna showed her support
of a little girl by dedicating a
song for her and performing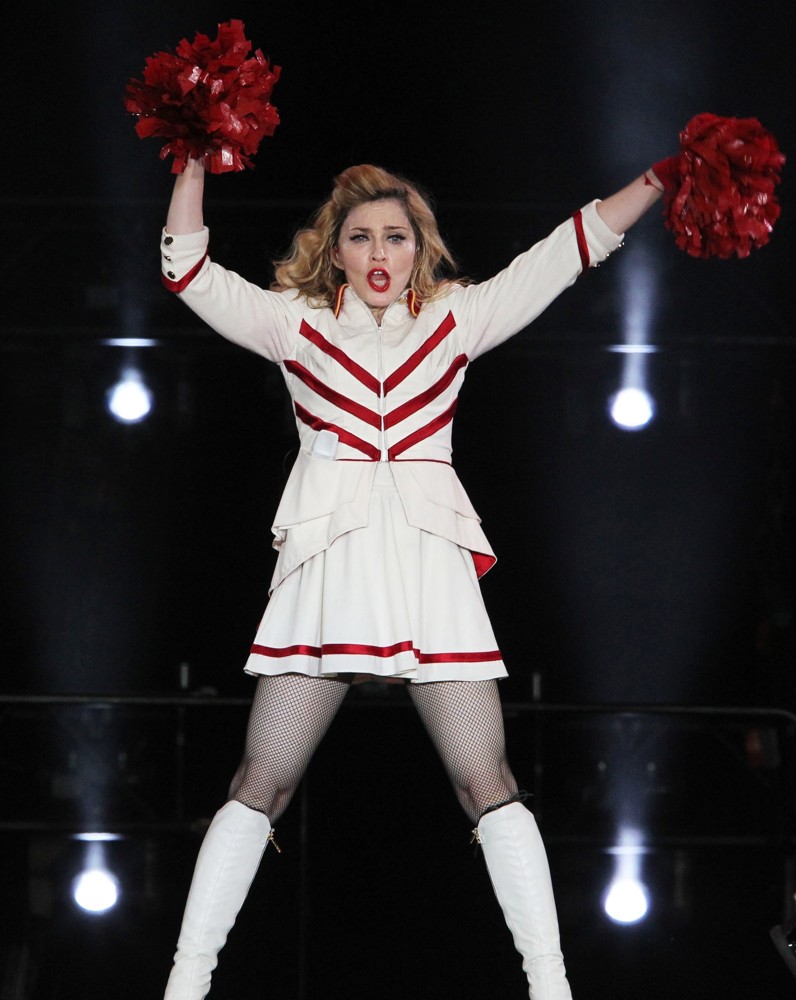 a striptease at her
Wednesday, October 10
concert in Los Angeles. The
singer took her clothes off
one by one as she sang
"Human Nature" for 14-year-
old Pakistani girl named
Malala Yousafzai who got
shot in the head by a Taliban
soldier but is still fighting for
her life.
As a result of her
controversial act, Madonna
has received harsh criticism
on Twitter. "Not the right way to pay Homage to Brave
Malala. Its a way to earn cheap self popularity," one person
tweeted. Another wrote, "Does Madonna understand how
stupid and offensive cavorting in her bra on behalf of Malala
Yousafzai is? The Taliban will love it."
Malala was shot on a schoolbus for writing a blog about how
important education was to her. "The Taliban stopped her
bus and shot her. Do you understand the sickness and
absurdity of this?" Madonna told her MDNA Tour audience.
She shouted "Support education!" before singing and
stripping to her undies.
On the following night's concert in L.A., Madonna also
reportedly performed a striptease for her ex-husband Sean
Penn who was among the audience along with Tom Hanks'
wife Rita Wilson. "At one point she stared Sean dead in the
face, smiled, unzipped her pants, and mooned the crowd, but
it was really like she was mooning Sean!" a source told
Radar Online.: