Prince Harry Deletes His Facebook Page After Naked-Photo Scandal
:::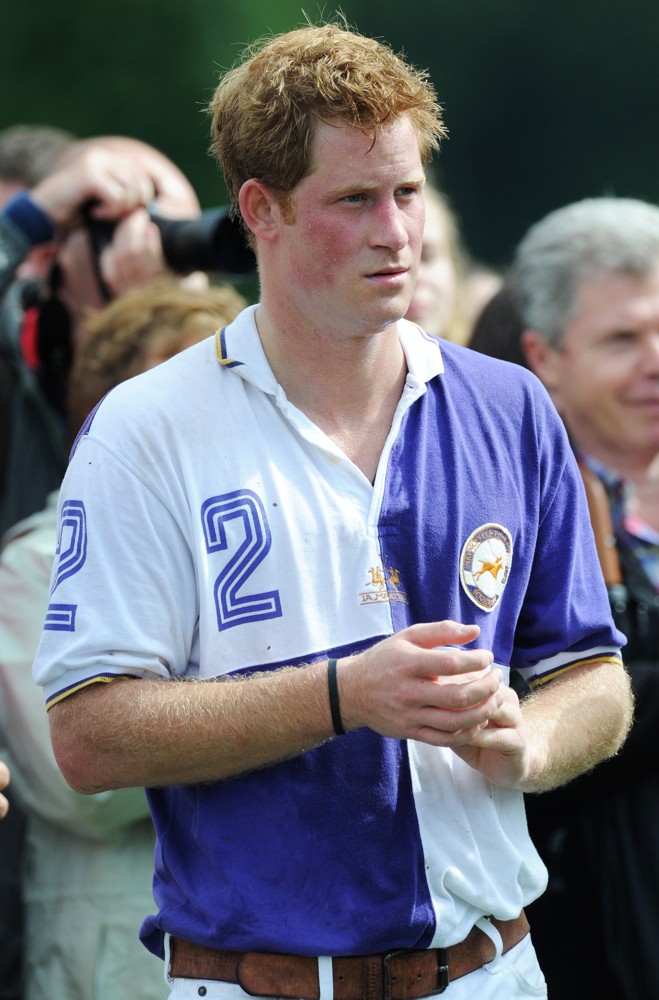 Prince Harry is so determined to
avoid the media that he shuts
down his Facebook page. The
royal ginger, who allegedly
opened an account under a
pseudonym "Spike Wells", deletes
his profile on the social network a
few days after his Las Vegas
naked pictures came out.
On the page that was still active
last week, Harry reportedly
befriended around 400 people
including Arthur Landon, one of
Britain's richest bachelors. Rumor
suggested the party-loving prince
deactivated his account, which
had high-level privacy settings, at
the advise of his team.
Mr. Wells previously used a picture of a red-headed child
clutching his head for his profile image. It's tagged with a
caption that read, "Oh my God, I'm ginger." During Harry's
trip to the Sin City, the profile picture was allegedly changed
into a photo of 3 young men wearing matching Panama hats.
One of the men reportedly looked a lot like the younger
brother of Prince William. The guys stood in front of a huge
flat television in what appeared to be a hotel suite that
resembled Harry's room at the MGM Grand where he stayed
during his vacation.
Earlier this month, Landon posted on his page, which was
fully accessible to public until last week, a picture of the
Prince passing out in the sand on Necker Island. He also
uploaded a picture of a box full of stuffs including a gas
mask. Mr. Wells joked that Landon might need to explain the
contents of the case to a judge. "I've called ahead," he
added as quoted by the Daily Beast. "I should be fine."
Landon previously denied it was one of Harry's friends who
leaked the nude pictures. "None of his friends would ever do
that. We are really careful," he told Hello Magazine. "I
obviously think it is really despicable that someone would
accept Prince Harry's hospitality and then take these
pictures."